REQUIREMENTS TO START A BANK
Starting a bank is a complex and time-consuming undertaking. It often involves various specialists and agents dealing with various authorities that work together to achieve a specific goal: licensing.
Most of our clients enquire about the requirements for starting a bank. Those requirements are based on specific laws and regulations and on the applicable regulatory framework where the bank will be located.
"Financial Licensing Advisors is the international leader in buying and selling banks internationally."
The following components will be the baseline for your bank setup: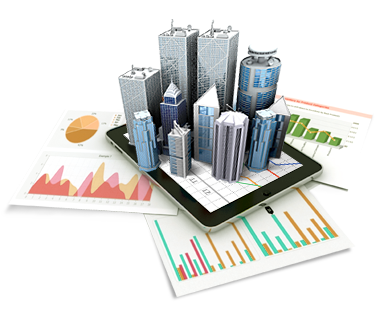 1) Your Business Plan.
2) Capitalization.
3) Key Individuals (Including a Board of Directors and Management Team)
4) IT Systems (Compliance, Reporting, Backend, and Frontend)
5) Your Correspondent and Banking Relations
Although each jurisdiction is different and requirements will often change depending on the region where you are licensing, the five items above should be known before one applies for a bank license.
You can obtain an understanding of the specific requirements for starting a bank by complying with any applicable regulations where you are licensing. We recommend to clients that after they choose a jurisdiction to review, they read the applicable law in that jurisdiction.
Starting a bank with Financial Licensing Advisors is a simple process, as we offer a complete solution for everything that financial authorities will require from you, including licensing, staff management, business plan design, operation, supervision, establishment of locations, intermediary account setup and integration, reporting, auditing, core banking services, and myriad outsourcing solutions for your bank.
We routinely license and start new banks—both international and local—in most major banking jurisdictions. We do not structure bank-type vehicles but, rather, fully licensed and supervised banks.
We can provide you with all the relevant services you will need to set up and license a bank in a simple and efficient manner. Financial Licensing Advisors (FLA) is the undisputed leader in banking licensing.
If you need more information about these services, you may want to review any of the following options.
Requirements to Start a Bank:
The first step is often the submission of the application for a new banking license after a local company is formed. Financial Licensing Advisors will handle all the relevant startup and registration procedures, thereby speeding up this process.
Aside from the initial costs for the setup and our services, requirements vary greatly depending on the prospective jurisdiction. Here are the most common requirements for starting a bank:
1. Depending on the jurisdiction, bankers and shareholders will be required to be liquid at the time of the application. Paid-up capital requirements vary greatly depending on the applicable regulations. (As of this year, requirements were from €950,000 to €28.5M in the Caribbean region.) All beneficial owners will be audited and screened by the financial regulator before the regulator approves the submission.
Sometimes, you will require specialized staff to be compliant with specific regulatory provisions in the jurisdiction where you are applying. In such cases, Financial Licensing Advisors can assist you by providing qualified staff or directors locally who will satisfy those specific requirements.
PREREQUISITES FOR OBTAINING A BANKING LICENSE
The requirements to obtain a banking license will vary based on the regulatory framework for financial entities in the jurisdiction where you plan to deploy operations.
Prospective bankers should expect the following three main items to be the most important prerequisites:
Having money in liquid form is a prerequisite that must be demonstrated when one is licensing a bank. How much will depend on the jurisdiction and the size of the deployment you are planning. Capitalization is the availability of capital in the form of cash to both guarantee the operation of the bank and to have appropriate margins of error when deploying your business plan.
Prospective bankers will often find that their licenses are denied. This will give them trouble during their next evaluations with the same authority. In this regard, anyone that wants to obtain a banking license should clearly understand that they need capital to move forward with any type of application.
We often hear from prospective bankers that have extensive and complex plans to circumvent the capital requirements imposed by the regulators of the central banks. We have seen creative ways to meet the capitalization prerequisite without real liquid capital backing it up. Prospective bankers must understand that to act as a bank, by definition, they need capital in liquid form. There are no real alternatives to being liquid. Without capital, you cannot license the bank. Most importantly, submitting an application without the proper knowledge or without capital will likely result in further restrictions on future applications.
Extensive banking experience or a background in the banking industry is often another prime prerequisite as well as one of the main pillars for both the licensing and operation of the bank.
When presenting an application, this—in combination with the business plan—becomes one of the most important items used to evaluate the viability of the license. The question of who is running or directing a financial business and how they plan to do so is often seen as the key to the success or failure of any new bank. In banking, the role of the individuals within the management structure is much more carefully scrutinized by the regulators, as they presume that having the wrong people on board could create a risk of failure or, worse, fraud.
When licensing a bank, the board or the group that has the obligation of reviewing the application within the regulator will evaluate the underlying experience of everyone involved in that prospective license.
This evaluation will include the history and experiences of previous directive involvement within the banking industry. The board will determine whether you have experienced economic crises or challenges in the past.
The regulator will carefully review the curricular history of applicants. Therefore, in the licensing process, having the right people is a key factor, as the regulator wants you to have the best human resources possible.
The qualifications and experience of the management team and any other key positions should be reviewed and planned carefully. The manner in which the various boards of directors are organized will be also scrutinized. When submitting an application, one of the most important factors is to judiciously consider the interactions between members of the board and the proposed management team.
Individuals applying for a bank license must have the right qualifications to get approved. To avoid pitfalls, during the preparation of your license application and business plan, you should pay special attention to the corporate government. For your bank to be licensed, each member of the senior management team must be prepared to have an interview with the regulator and to show that he/she has extensive experience in banking. The regulator is often more interested in finding out whether the people behind the wheel are qualified in real-life scenarios and not just on paper. All submissions will be verified. Most importantly, regulators will carefully evaluate the individuals involved and their subsequent interaction on the bank's proposed business plan.
A business plan is one of the three main prerequisites to obtaining a banking license. Preparing a bank for licensing requires a carefully crafted business strategy based on the target markets and the specifics of your own general plan.
Any license application requires a carefully drafted strategic business plan. All plans must consider the seamless integration of the proposed business into the domestic market and should be detailed in nature. They should also include everything related to the operation, financial planning, and procedures of the prospective bank, as well as its management resources and abilities for assessment.
Generally, an appendix or annex should be included, describing any implications and possible impacts that the deployment of the bank would have within the domestic economy.
A well-thought-out business plan is key to gaining authorization, as the regulator will carefully analyze it. The plan should be well-drafted and include actions and specifically detailed financial projections for your type of business. The plan should also include all of the bank's policies and procedures—everything from human resources to compliance.
Application requirements for forming a bank
A specialist must review the application before it is submitted. Although requirements vary depending on the regulator, in general the application for a bank license should contain the following:
Usually, after a careful review of the application, it is presented to the regulator and a copy is sent to the entity performing the audit or background check on the relevant individuals. It is very important to note that a specialist should review the application before it is submitted. Remember that requirements will vary depending on the regulator and the current regulatory conditions in that jurisdiction.
How long does it take to create an offshore bank?
It varies depending on the jurisdiction. The whole process could take anywhere from six months to three years depending on the complexity and jurisdictions involved.
The time it takes to process the submitted paperwork also depends on relevant local events and the regulator's current workload. In some jurisdictions, you will be required to obtain an initial temporary permit to operate. We ask clients to understand that a temporary license is not a license to operate but, rather, to register with specific parties. This is very relevant when comparing licensing proposals.
Prospective bankers should be careful when weighing licensing services. Often, we have heard from clients that have been issued "provisional" licenses with no real operational value. A temporary or provisional license doesn't allow you to conduct recurrent banking business. It's functional only for setting up the bank. After the initial incorporation process, the licensee must apply for a full unrestricted license and cannot onboard clients before that final license is issued.
Throughout our years as a banking licensing advisor, we've encountered a lot of misleading information about banking licenses and the creative alternatives that the market provides. The international banking community is not open to new players within the sector, and there are no shortcuts when licensing a bank. The process requires strict compliance with applicable regulations, and is expensive and time-consuming. You must have the adequate capital as prescribed in the applicable regulations. Without capitalization, applying for a bank license has no useful objective.
If you need to talk to a specialist, please contact us. We would be happy to review your situation and provide specifics on your banking licensing needs. . Email us at [email protected] or contact us with additional questions.
It's a pleasure having you here,
Please contact us at: [email protected]
King Palace Plaza 55 King Yip Street Suite C8F, Kwun Tong Kowloon, Hong Kong.
International Services Center
Tel. +1888 8892865
The information contained in this web site has been prepared solely for informational purposes and is not an offer to sell or purchase or a solicitation of an offer to sell or purchase an interest in any entity represented or managed by Financial Licensing Advisors ™

Financial Licensing Advisors ™ reserves the right to change, modify, add or remove portions of any content in this presentation at any time without notice and without liability. Those who are requesting services to Financial Licensing Advisors ™ do so at their own initiative and are responsible for compliance with any laws or regulations applicable to them.

You acknowledge that the content of this presentation is for general, informational purposes only and is not intended to constitute an offer to sell or buy any securities or promise to undertake or solicit business, may not be relied upon in connection with any offer or sale of securities. An offer or solicitation will be made only through a final private placement memorandum, subscription agreement and other related web sites with respect to a particular investment opportunity and will be subject to the terms and conditions contained in such web sites, including the qualifications necessary to become an investor.

This presentation is not being used to provide investment or other advice, and nothing on it is to be deemed a recommendation that you buy, sell or hold any security or other investment or that you pursue any investment in any way. Accounting, tax or legal advice is specific to each circumstance thus you should consult with your own advisors with respect to your individual circumstances and needs.
We have compiled this presentation in good faith and while we use reasonable efforts to include accurate and up-to-date information on this presentation the presentation is provided on an "as is" basis with no warranties of any kind. We do not warrant that the information on this web site is accurate, reliable, up to date or correct, you use or reliance upon any of the materials on this presentation are solely at your own risk.
All information available on this presentation is confidential and proprietary to us. This includes all investment information, general financial institutions available, general information and other information provided through this web site. You will use your best efforts to keep all this information strictly confidential.

You will not disclose any of this information to any person or use it for any purpose other than those strictly permitted by us, in writing.