There are likely a variety of reasons why you or your company are thinking about licensing a new bank, as financial specialists and financial companies alike require licenses to adequately run their businesses.
Licensing a bank is a very complex subject and is not an easy feat. Here at Financial Licensing Advisors (FLA), we have the relevant experience to help with your licensing needs.
Being the undisputed leader in banking licensing services worldwide has allowed us to gain unique experience and a comprehensive understanding of today's regulatory framework.
Because of the sheer number of inquiries we receive related specifically to the licensing of banks, we have decided to publish this comprehensive whitepaper, in which we seek to cover the pertinent elements to look for when licensing. We hope this document will help you understand how to become the ultimate financial institution.
Before moving forward, please review the available options and solutions for licensing a bank. Then continue to the whitepaper below.
Licensing a new bank is an extremely complex undertaking that requires both research and a thorough understanding of the underlying factors required under the applicable regulations and legal provisions that apply to the jurisdictions where the license is being pursued.
When one is licensing a bank, a variety of things must be taken into consideration. For the most part, you are seeking authorization to obtain intermediate third-party capital. This in itself is a very complex process and requires comprehensive planning and a fine-tuned strategy.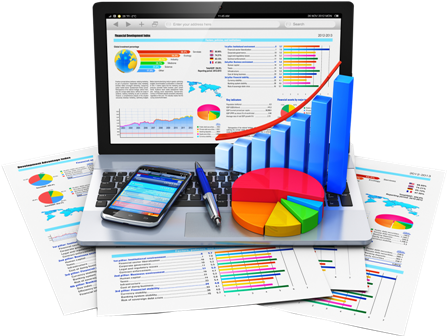 In numerous articles, whitepapers, and posts we have explored the factors that influence authorities to grant or deny licenses to prospective banks or financial institutions. After a significant amount of experience, we have concluded that most financial regulators are reluctant to issue new licenses because, by adding a new player into the system, they are creating inherent risks.
New players pose additional risks because new licenses are often more vulnerable than their well-established older counterparts. This is the undesirable result of authorizing or issuing a license to a new financial entity.
Furthermore, because all tasks are tailored to each specific license holder, incorporating new players requires adaptation costs that require an allocation of time and resources from the regulator.
The regulator could provide various reasons why you are not being allowed into the system. In most cases, even when you comply with all initial and subsequent requirements, if licensing new entities is not a part of the regulator's fiscal period planning, your chances of being issued a license are slim.
However, careful planning and understanding of the not-so-clear mechanics of the licensing procedure may boost your chances of success.
We've found that the number-one reason why entities seek to establish new banks involves current limitations, both in terms of regulations and specific to one's current licensing structure.
Usually, we find that entities from various industries grow to a point where being their own bank is the sensible alternative to banking with the options that the market is currently providing. As a result of their volume and potential profits, evolving to a bank makes more sense in the long run.
Every month, thousands of credits, payment transactions, and payroll-related operations could be carried out internally using a tailored system created specifically for those entities' needs, and at a much lower price.
A good indicator of this is when a party has such a close relationship to its bank that part of the bank infrastructure is installed within the client's physical location, or when specific customized solutions are deployed within the client's network. Usually, in these cases it is advisable to review the costs and see if it makes more sense for the company to become its own banker.
License limitations naturally arise due to growth. Financial institutions that are successful and experiencing a growing trend often reach their licensing capacity and generally find themselves creatively structuring products that could clearly benefit from another license type. This is when clients routinely find themselves rejecting important business opportunities because of such limitations.
Being limited by licensing boundaries is costly and could prove to be much more expensive if activity within the institutions falls outside the legal authorizations under which those clients can operate. In other words, being licensed incorrectly could be risky and expensive.
A thorough evaluation must be conducted by both the management and the legal team. Institutions will probably require an upgraded license to deliver the specific services that they are currently restricted from providing. In licensing, it's always almost better to be over-licensed than to be restricted by your licensing boundaries.
For everyone else, becoming a licensed institution will give you an edge in your niche. You have probably already identified the benefits of becoming a licensed bank. Here at Financial Licensing Advisors, we have extensive experience with clients requiring the same specific services stemming from growth. We are here to help you. We are the world leader in financial licensing services and we will tailor unique solutions based on your specific needs. Shortly, you will be on way to converting your company into a fully licensed bank.
Banks come in all shapes and sizes. Your banking structure will depend on your understanding of why becoming a bank is the next sensible step in your strategic plan.
Clients typically come to us with a very structured and clear view of what they need in terms of licensing. However, we often consult with clients that think they require a specific solution when, in reality, they need another one.
A family office, for instance, could be thinking about issuing shares for a fund or a similar investment vehicle. In reality, in some cases, those family offices actually need a way to securitize assets. In such scenarios, having an investment bank to underwrite everything makes much more sense than individually launching funds.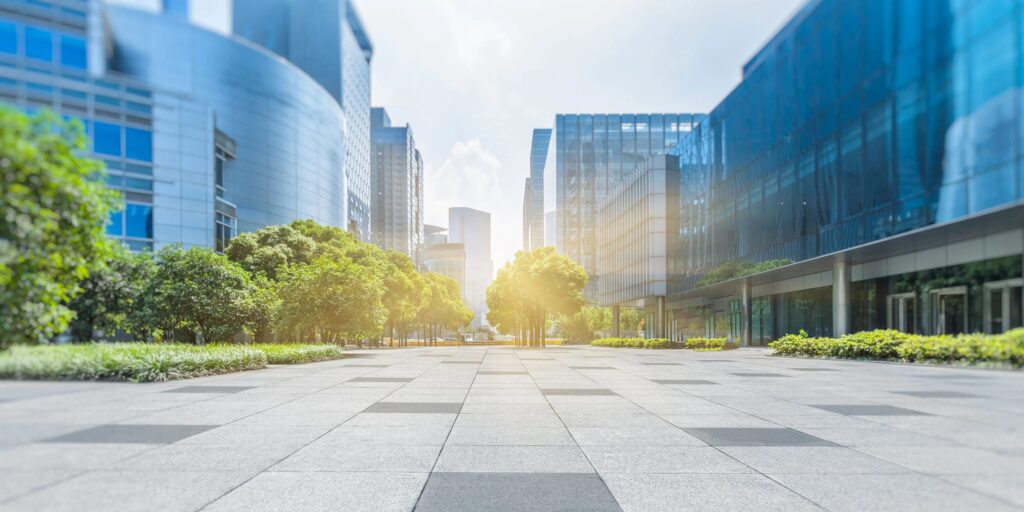 Because of the inherent complexities involved in licensing banks and their subsequent interaction with various regulatory frameworks and the market where they are operating, a comprehensive planning role should be implemented.
Planning how a structure should be made and how that structure will interact with the market is critical. Typically, clients that want us to license them domestically for a specific activity are often found to actually need an international licensing component, especially if a component of their business equation is not domestic.
n some of these cases, and when clients are only investing cash, an offshore banking license can better accommodate those specific needs. Seeking specific provisions domestically can allow a bank to be registered locally as an international entity with domestic compliance for applicable regulations while maintaining an international bank denomination for a fraction of the cost. Of course, each business case is different. Above all, reviewing each client's objectives and limitations is the baseline for any successful solution.
Having an advisor that can help you or your company understand the complexities of both the regulatory environment and the limitations domestically and internationally is key. Without this, you risk breaching regulations that could put you out of business, as a regulatory mistake could become extremely costly.
If you need more information about these services, you might want to review any of the following options.
The requirements to obtain a banking license will usually vary based on the applicable regulatory framework for financial entities in the jurisdiction where you plan to deploy operations.
The prerequisites will vary broadly. However, you should expect the following three checkboxes to be a "must" everywhere.
1. Capitalization
2. Banking Background
3. Solid Business Plan
Capitalization is, simply put, the availability of capital in the form of cash to guarantee the operation of the bank and the appropriate margin of error when deploying your business plan. Having money in liquid form is a prerequisite that must be demonstrated when one is licensing a bank. How much depends on the jurisdiction and the size of the deployment you are planning.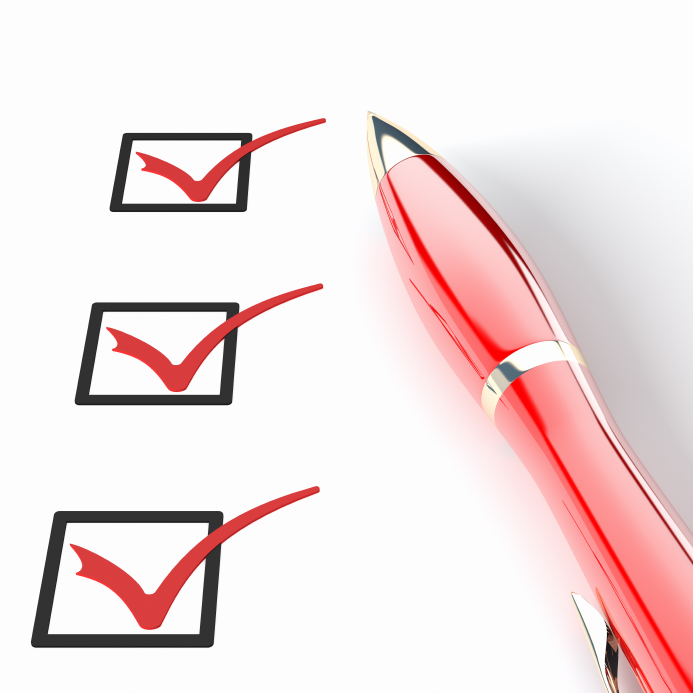 Prospective licensees seeking bank licenses without the required capital will often find that their licenses are denied. This will give them trouble during their next evaluations with the same authority. In this regard, anyone that wants to obtain a banking license should clearly understand that they need capital to move forward with any type of application.
We sometimes hear from prospective bankers that have extensive and complex plans to circumvent the capital requirements. We have seen creative ways to meet the capitalization prerequisite without real liquid capital backing it up. Prospective bankers must understand that to act as a bank, by definition, they need capital. After years of experience, we have found that there are no real alternatives to liquidity. Without capital you cannot license a bank and you are likely harming your efforts for future applications.
The second requirement is often banking experience or a background in the banking industry. This is one of the main pillars during both licensing and the operation of the bank. It is often the single most important factor when one presents an application. The individual running or directing a financial business often determines that business's chances of success. In banking, the role of the individuals within the management structure is carefully scrutinized, as having the wrong people on board could create a risk of failure or, worse, fraud.
When licensing a bank, the board within the regulator will evaluate the underlying experience and exposure of everyone involved in that prospective license. The board will look into specifics regarding previous directive involvement within the banking industry. It will also determine whether you have experienced economic debacles or challenges in the past. Having extensive experience in the industry will certainly pay off.
The regulator will carefully review the curricular histories of all applicants, so having the right people inside the bank applying for the license is a key factor in obtaining licensing. You want to have the best human resources possible, especially when those human resources will be handling third parties' money.
The qualifications and experience of the management team should be reviewed carefully. The structure of the various boards of directors is also key. One of the most important factors when submitting an application is to carefully consider the interaction between members of the board and the proposed directive team. Individuals behind any potential license must have the right qualifications. If they don't, you will not be approved. To avoid pitfalls, special attention should be paid to these interactions during the preparation of your license application. For your bank to be licensed, each member of the senior management team must be prepared to have an interview with the regulator and to show that he/she has extensive experience in banking. The regulator is often more interested in finding out whether the people behind the wheel are qualified in real-life scenarios and not just on paper. All submissions will be verified. Most importantly, regulators will carefully evaluate the individuals involved and their subsequent interaction on the bank's proposed business plan.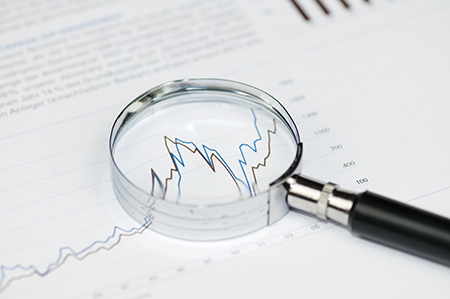 A business plan is also one of the three main prerequisites. Preparing a bank for licensing requires a well-crafted business strategy based on target markets.
Any license application will require a carefully drafted strategic business plan. This plan must consider the seamless integration of the proposed business into the domestic market and should be detailed in nature. It should include everything related to operations, financial planning, and procedures. It should also include management resources and abilities for assessment.
Generally, an annex should be included, describing implications and possible impacts within the domestic economy.
The regulator will carefully analyze the business plan. Thus, it should be very well-drafted and include actions and detailed financial projections. The plan should also include all of the bank's policies and procedures—everything from human resources to compliance.
When licensing a new bank, prospective bankers should be attentive to the regulator's receptiveness to new banking applications.
A quick look at the regulator's website and the local news will reveal statistical information about current licenses being issued and the density of the market. In this context, we always pay attention to all geo-political considerations in that specific jurisdiction. This allows us to better understand the current financial regulatory environment.
During the licensing of a bank, political considerations should be weighed before one approaches the regulator or submits an application. Licensing a bank is often a mix of financial and political matters rather than a legal procedure.
Most jurisdictions do not have a specific set of provisions that, when achieved, will successfully produce or create the right to be authorized for a banking license. In most cases, authorization is subject to approval by the regulator. Sometimes the regulator is not in a good spot to approve a new license. This is because the desirability of adding players to the financial system depends on specific performance figures or events that potentially affect the sector.
Understanding those factors is key to avoid timing mishaps. Before moving forward with an application, you should try to grasp the regulator's real interest or expectations at that stage. We suggest an initial meeting with authorities before submitting a master business plan. Such encounters will provide useful information about what the authorities are seeing that should be carefully considered.
When licensing a bank, you should carefully consider the impact of any application or approach. We highly recommend that clients allow us to review each specific situation so that we can determine when and how the procedure should be carried out.
You must be thinking that licensing a bank is perhaps a better alternative to buying an already-licensed bank. This is the right choice in some scenarios. However, given the cost in time and the numbers involved, we frequently find that licensing is not a good idea.
The answer to this question often boils down to available capital and the availability of compatible offers in the market with your current master business plan.
Before moving forward with a licensing application, prospective buyers with enough capital should weigh the benefits of purchasing a bank. A bank purchase offers various advantages over licensing a new bank.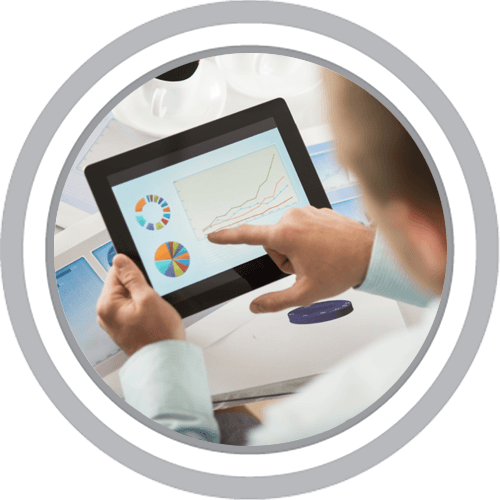 For starters, a takeover is much easier than applying for a license because you are buying shares of an already-formed and licensed company. It makes sense to license only if you have the time to do so and if your business plan does not require immediate deployment of those specific services. However, if you have the capital and a bank is available in the jurisdiction where you want to buy, perhaps moving forward with a bank license application does not make sense.
As stated earlier, financial authorities are reluctant to add banks to their domestic banking System because those new banks present the risk of becoming liabilities shortly after being licensed. As we've seen, politics plays an important role in the licensing of a new bank.
However, when you take over an existing bank, you are potentially lowering the risk of default for that particular bank. This, in turn, represents potentially one fewer problem for the regulator.
When someone buys a bank instead of licensing a new one, risk is removed from the system. When that happens, you have a regulator that is open for you to join in and that will likely allow the takeover to happen.
If you are interested in learning more, we suggest that you read the following document, along with all the information related to this topic.
Licensing a bank is possible if you are familiar, and can comply, with the requirements in your specific jurisdiction.
We may be able to help with your licensing needs. Financial Licensing Advisors has extensive experience licensing new banks. If you wish to explore more licensing opportunities and are interested in moving forward with a license, reach out to us at [email protected] or contact us with additional questions.
If you would like to suggest an edit or add anything to this document, please email us at [email protected] [email protected]
It's a pleasure having you here,
Please contact us at: [email protected]
King Palace Plaza 55 King Yip Street Suite C8F, Kwun Tong Kowloon, Hong Kong.
International Services Center
Tel. +1888 8892865
The information contained in this web site has been prepared solely for informational purposes and is not an offer to sell or purchase or a solicitation of an offer to sell or purchase an interest in any entity represented or managed by Financial Licensing Advisors ™

Financial Licensing Advisors ™ reserves the right to change, modify, add or remove portions of any content in this presentation at any time without notice and without liability. Those who are requesting services to Financial Licensing Advisors ™ do so at their own initiative and are responsible for compliance with any laws or regulations applicable to them.

You acknowledge that the content of this presentation is for general, informational purposes only and is not intended to constitute an offer to sell or buy any securities or promise to undertake or solicit business, may not be relied upon in connection with any offer or sale of securities. An offer or solicitation will be made only through a final private placement memorandum, subscription agreement and other related web sites with respect to a particular investment opportunity and will be subject to the terms and conditions contained in such web sites, including the qualifications necessary to become an investor.

This presentation is not being used to provide investment or other advice, and nothing on it is to be deemed a recommendation that you buy, sell or hold any security or other investment or that you pursue any investment in any way. Accounting, tax or legal advice is specific to each circumstance thus you should consult with your own advisors with respect to your individual circumstances and needs.
We have compiled this presentation in good faith and while we use reasonable efforts to include accurate and up-to-date information on this presentation the presentation is provided on an "as is" basis with no warranties of any kind. We do not warrant that the information on this web site is accurate, reliable, up to date or correct, you use or reliance upon any of the materials on this presentation are solely at your own risk.
All information available on this presentation is confidential and proprietary to us. This includes all investment information, general financial institutions available, general information and other information provided through this web site. You will use your best efforts to keep all this information strictly confidential.

You will not disclose any of this information to any person or use it for any purpose other than those strictly permitted by us, in writing.