HOW TO START AN ONLINE BANK
Financial Licensing Advisors (FLA) is the undisputed leader in banking licensing services.
We routinely license and start new online banks in fintech-friendly banking jurisdictions and are recognized by some authorities and fintech companies as the international financial licensing leader in our industry. We do not structure bank-type vehicles but, rather, fully licensed and supervised banks that are registered, regulated, and fully operational in the banking system.
"An online bank is the pinnacle of digital capitalism. Start an online bank, and you will start having control of the online financial economy."
"Starting an online bank is and has always been the most ambitious strategic step in any fintech group or any financial institution related to online transactions."
Whether you have decided to enter the online financial markets directly as part of your integral business plan, are a smaller online financial institution that has outgrown your licensing boundaries, or are experiencing operational inefficiencies or restrictions with your current financial license, you likely need an online bank license.
Starting an online bank or applying for an online banking license is almost always the right option. When you open a bank, your financial company will have an almost limitless array of possibilities to take advantage of.
Prospective online bankers should understand that in most jurisdictions, there is not a specific type of online license but, instead, a regular banking licensing sector where fintech companies are welcome and where such operations are covered by the applicable regulatory framework. In other words, you still must apply for a license and have the required capital to do so. Alternatively, we can help you with an MSB license.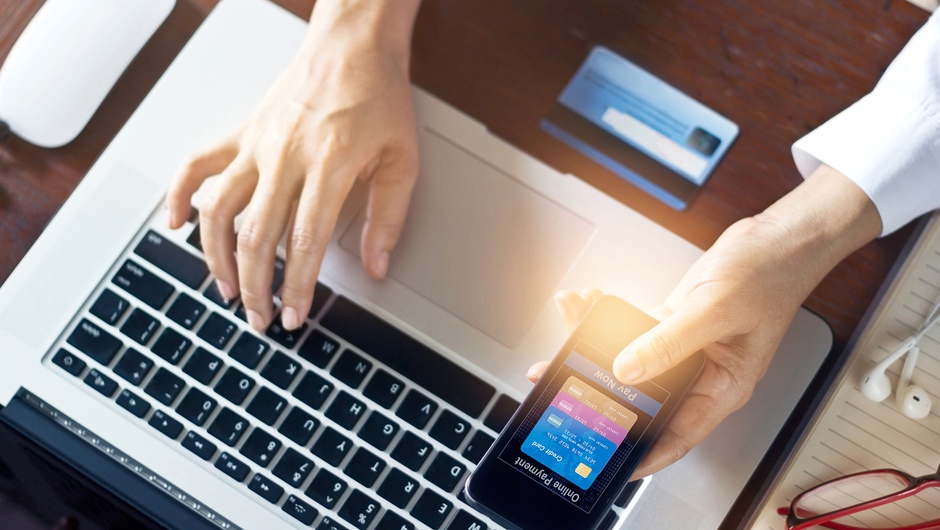 Financial companies in different situations (including fintech, FX, wealth managers, family offices, IB, M&As, FAs, IAs, payment processors, or fund managers) will at some point in their lifecycles find it necessary or desirable to grow beyond their current licensing limitations. For many such businesses, the natural way to move forward is to obtain or apply for an online bank license or register some kind of licensing solution.
You will need to understand the specific requirements for starting your own online bank by complying with any requirements regarding the application process. Because online banks operate internationally, you must also be aware of all domestic regulatory restrictions where you are deploying operations
This is a brief guide on what is required in major jurisdictions for an online bank license.
Starting online banks with Financial Licensing Advisors is a simple process, as we offer a complete solution including licensing, staff management, business plan design, operation, supervision, the establishment of locations, intermediary account setup and management, reporting, auditing, core banking services, and myriad outsourcing solutions for banks.
We will do all the work for you, including the organization of legal document preparation, the recording and filing of all relevant requirements, and the holding of multiple meetings with the relevant regulator and actors.

Starting an online bank begins with the application for a new offshore banking license. This procedure will often take three to 18 months depending on the jurisdiction. This lead time also greatly depends on the current situation of your financial company or your business plan. If requested, Financial Licensing Advisors will handle all the relevant startup and registration procedures, thereby speeding up this process.
Throughout our years as a banking licensing advisor, we've encountered a lot of misleading information about banking licenses and creative alternatives that the market provides. Prospective bankers must be aware that the international banking community is not open to new players and that there are no shortcuts when one is licensing a bank. The process requires strict compliance with applicable regulations , and is expensive and time-consuming. We aim to provide clients with a long-term relationship, as we are interested not only in getting you a license but in getting you fully operational. We will cover you every step of the way.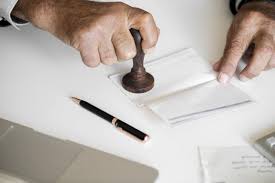 Applying for an online bank license requires that you have adequate capital as prescribed in the applicable regulations. Prospective bankers should understand that without capitalization, applying for a bank license has no useful objective.
We are the best-recognized specialist performing financial licensing services for clients worldwide on a recurrent basis. We understand specifics that perhaps other specialists are not aware of. We will provide solutions to any problems and will diagnose your current situation working with you to achieve your specific goals.
The process starts with a diagnostic of your specific situation, followed by the furnishing of all specific requirements to start the bank. A master business plan will be developed hand in hand with you. Several additional services that are part of the bank-in-a-box solution will be included in the process. These are relevant licensing services that we routinely provide to international clients.
We will also liaise with all relevant regulatory authorities, as starting a bank often requires understanding and screening the political scenario in the prospective jurisdiction and reviewing any relevant financial services in the prospective banking sector.
The requirements to start an online bank are as follows.
Aside from the initial costs for the setup for our services, requirements vary greatly depending on the prospective jurisdiction. Commonly, you will require at least the following:
1. Depending on the jurisdiction, bankers and shareholders will be required to be liquid at the time of the application. Paid-up capital requirements vary greatly depending on the applicable regulations. (As of this year, requirements were from €950,000 to €28.5M in the Caribbean region.) All beneficial owners will be audited and screened by the financial regulator before the regulator approves the submission.
Sometimes, specialized staff must be compliant with specific regulatory provisions in the jurisdiction where you are applying. In such cases, Financial Licensing Advisors can assist you with qualified staff or directors locally or internationally who will satisfy those specific requirements. All human resources whom Financial Licensing Advisors provides are prescreened for each specific task and have been performing these tasks. Each jurisdiction will have different requirements in terms of authorizing the initial application for the license.
If necessary, Financial Licensing Advisors will provide you with a complete turnkey solution. When you are in need, we will be able to outsource specific requirements established by the authorities.
Prospective bankers that are registering an offshore bank should note that although Financial Licensing Advisors is able to provide out-of-the-box solutions and will help you every step of the way, we are unable to provide you with capitalization. By definition, opening a bank requires liquid capital. You should note that one of the main items that will be evaluated during the initial stages is the liquidity of the beneficial owners and how that liquidity falls into the business plan submitted for approval.
Because licensing is such a complex topic, you must talk to a specialist that will review your situation and provide specifics on your banking needs. Email us at [email protected] or contact us with additional questions.
It's a pleasure having you here,
Please contact us at: [email protected]
King Palace Plaza 55 King Yip Street Suite C8F, Kwun Tong Kowloon, Hong Kong.
International Services Center
Tel. +1888 8892865
The information contained in this web site has been prepared solely for informational purposes and is not an offer to sell or purchase or a solicitation of an offer to sell or purchase an interest in any entity represented or managed by Financial Licensing Advisors ™

Financial Licensing Advisors ™ reserves the right to change, modify, add or remove portions of any content in this presentation at any time without notice and without liability. Those who are requesting services to Financial Licensing Advisors ™ do so at their own initiative and are responsible for compliance with any laws or regulations applicable to them.

You acknowledge that the content of this presentation is for general, informational purposes only and is not intended to constitute an offer to sell or buy any securities or promise to undertake or solicit business, may not be relied upon in connection with any offer or sale of securities. An offer or solicitation will be made only through a final private placement memorandum, subscription agreement and other related web sites with respect to a particular investment opportunity and will be subject to the terms and conditions contained in such web sites, including the qualifications necessary to become an investor.

This presentation is not being used to provide investment or other advice, and nothing on it is to be deemed a recommendation that you buy, sell or hold any security or other investment or that you pursue any investment in any way. Accounting, tax or legal advice is specific to each circumstance thus you should consult with your own advisors with respect to your individual circumstances and needs.
We have compiled this presentation in good faith and while we use reasonable efforts to include accurate and up-to-date information on this presentation the presentation is provided on an "as is" basis with no warranties of any kind. We do not warrant that the information on this web site is accurate, reliable, up to date or correct, you use or reliance upon any of the materials on this presentation are solely at your own risk.
All information available on this presentation is confidential and proprietary to us. This includes all investment information, general financial institutions available, general information and other information provided through this web site. You will use your best efforts to keep all this information strictly confidential.

You will not disclose any of this information to any person or use it for any purpose other than those strictly permitted by us, in writing.